Second graders are having fun in Science class! Mrs. Hummel's students demonstrated their knowledge of landforms by building a model landform with a partner and describing its attributes.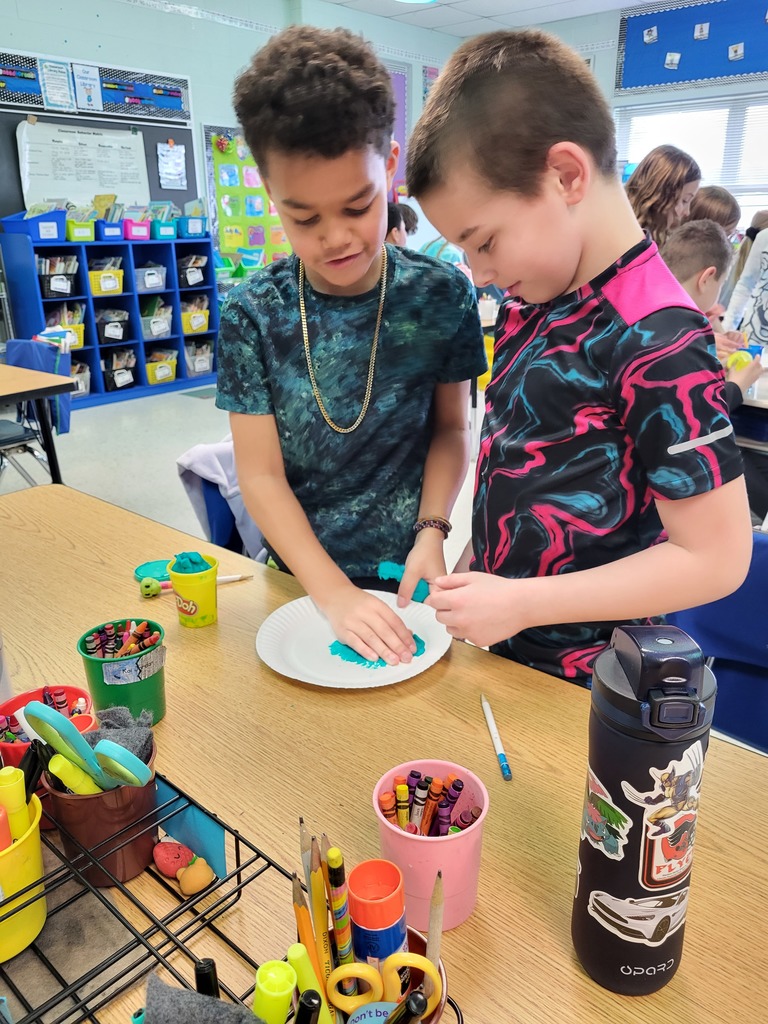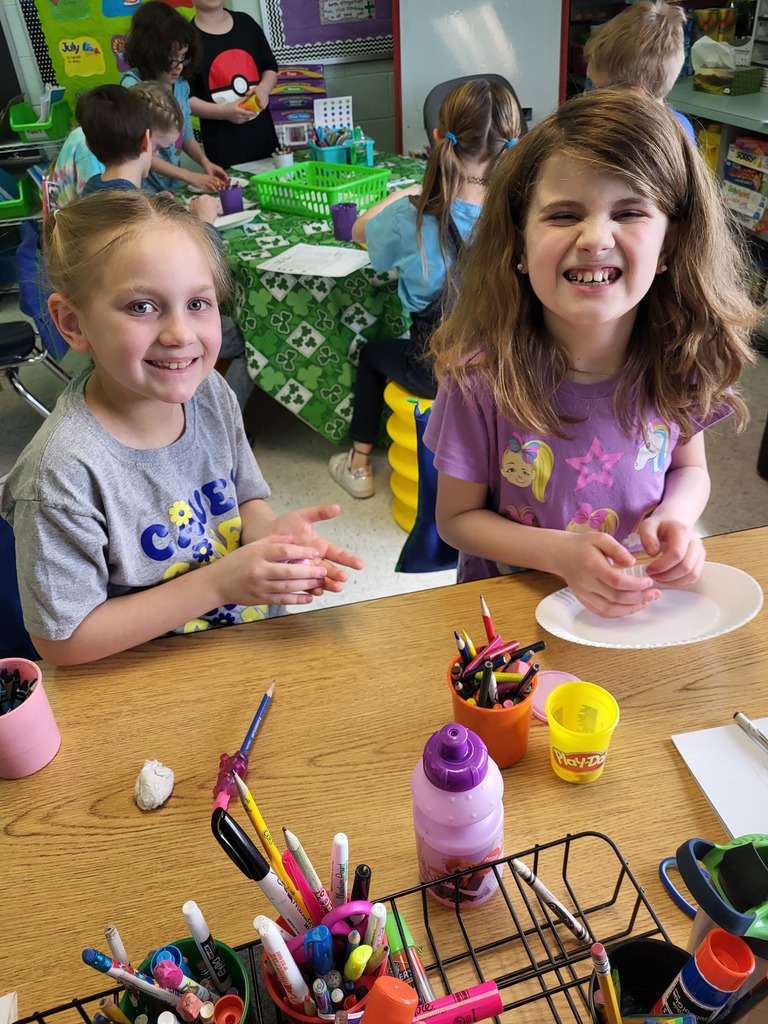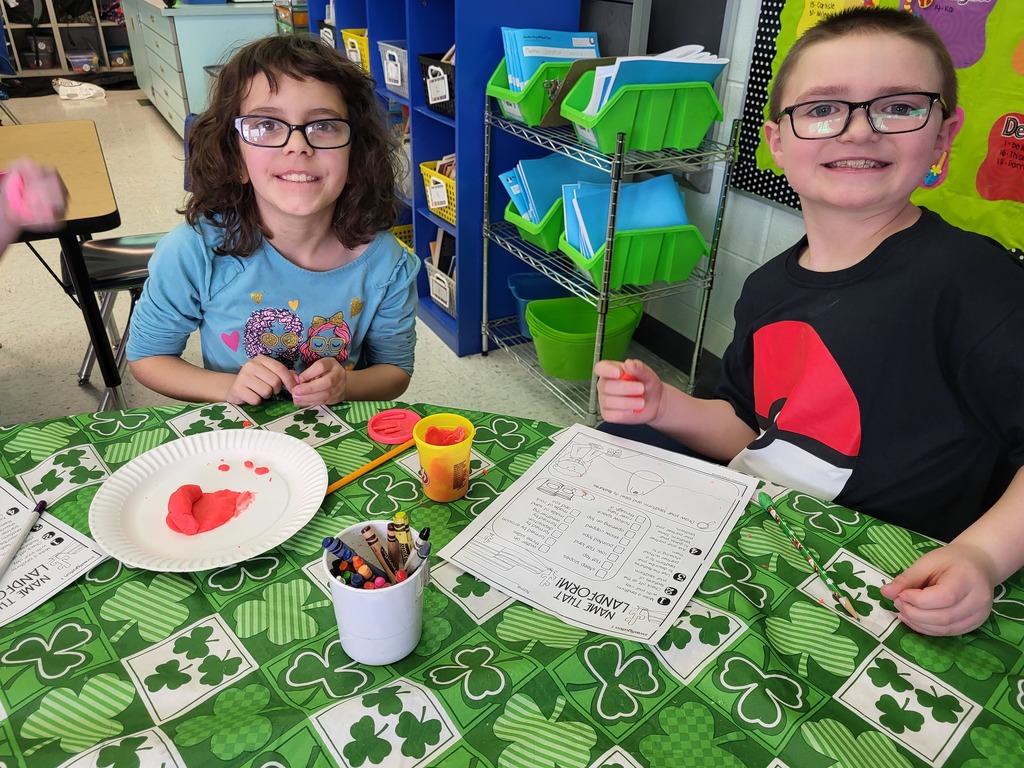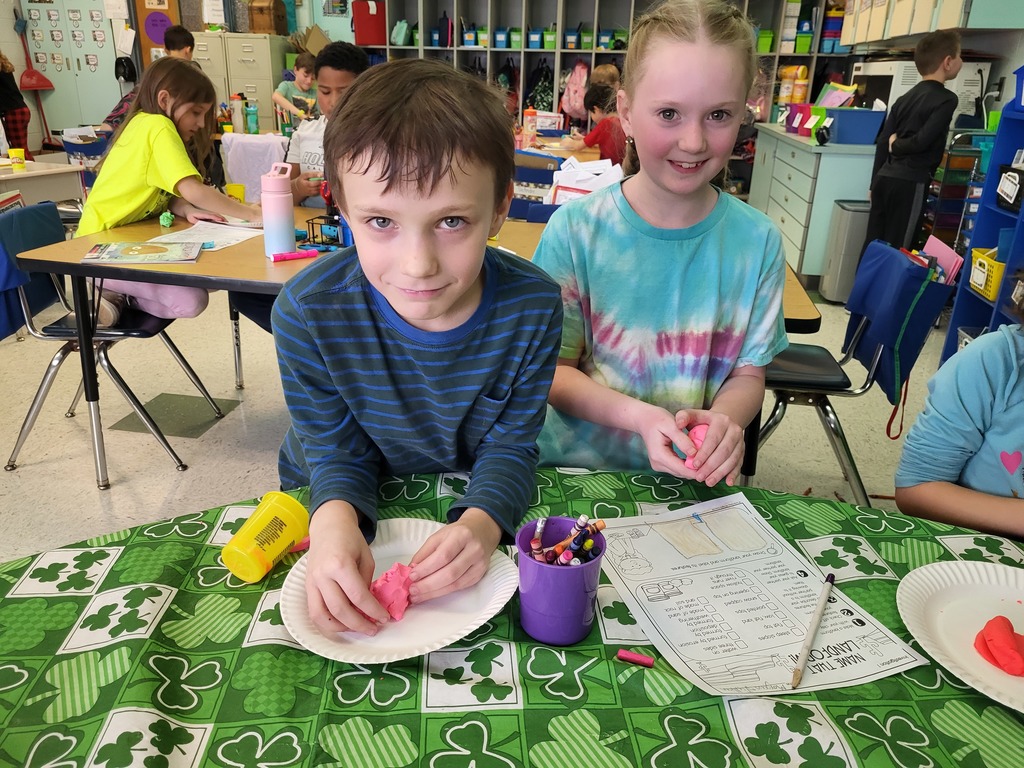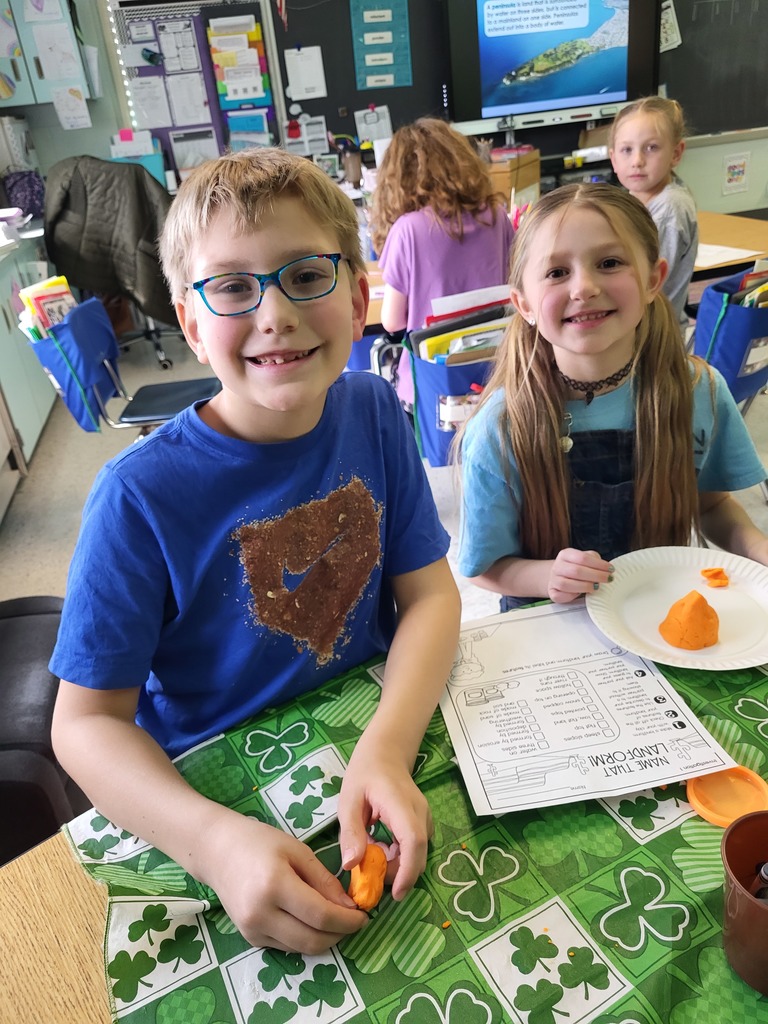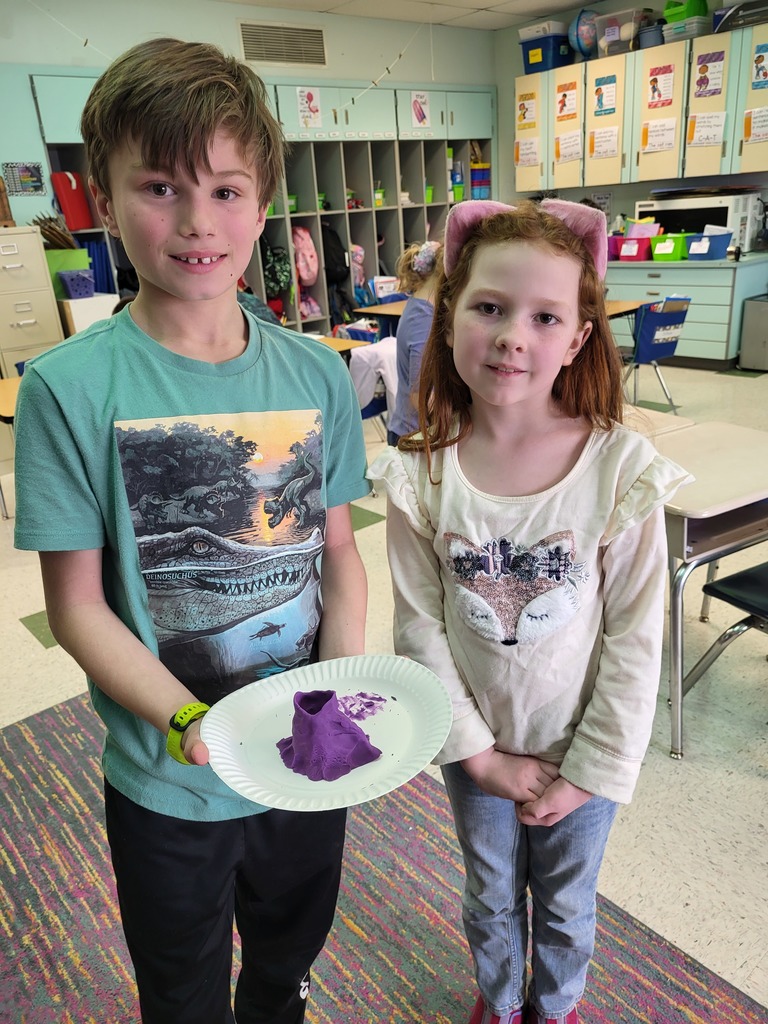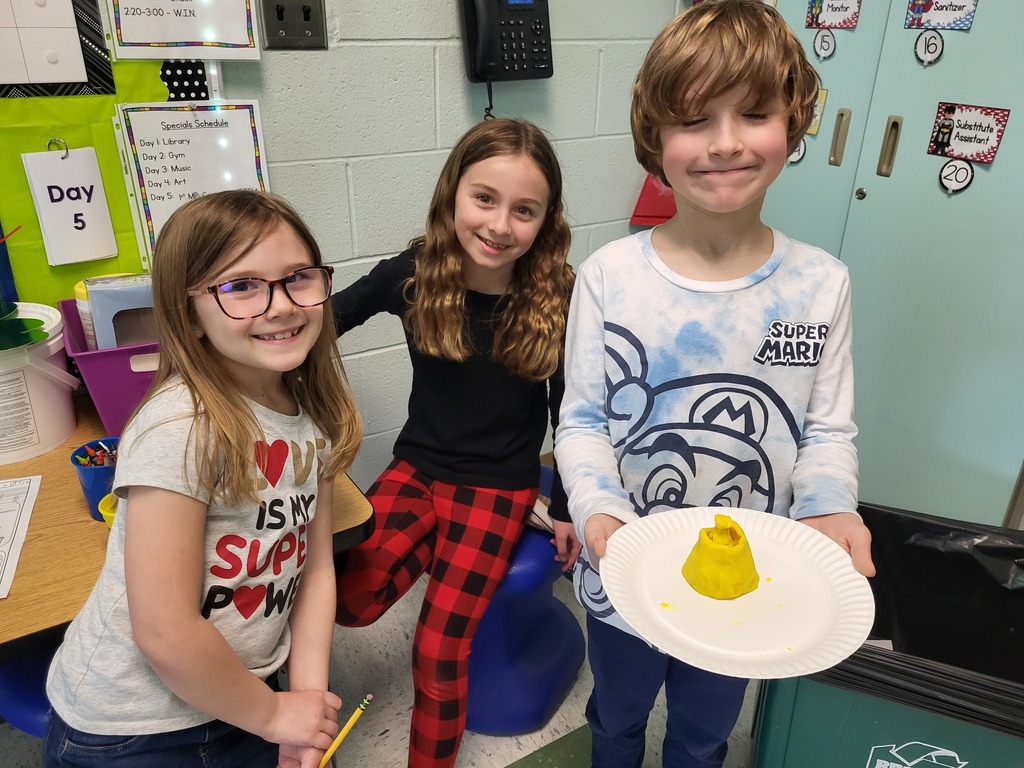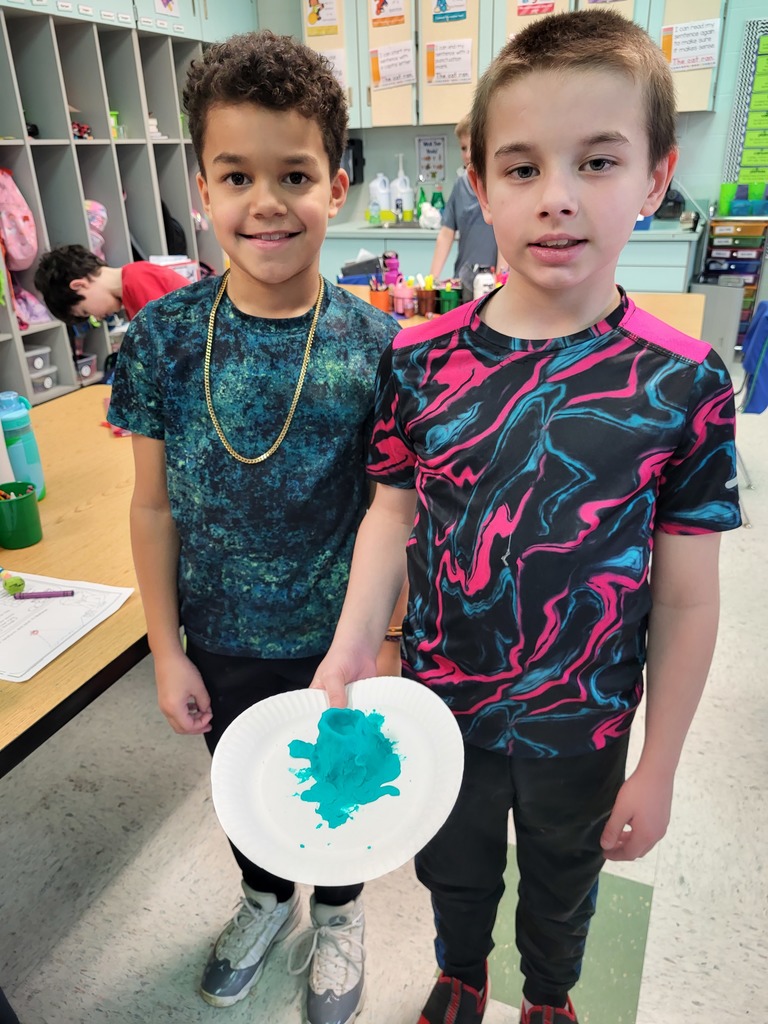 Today, in third grade Economics, students learned how to balance a budget and what it means to deposit and withdrawal money from a savings account.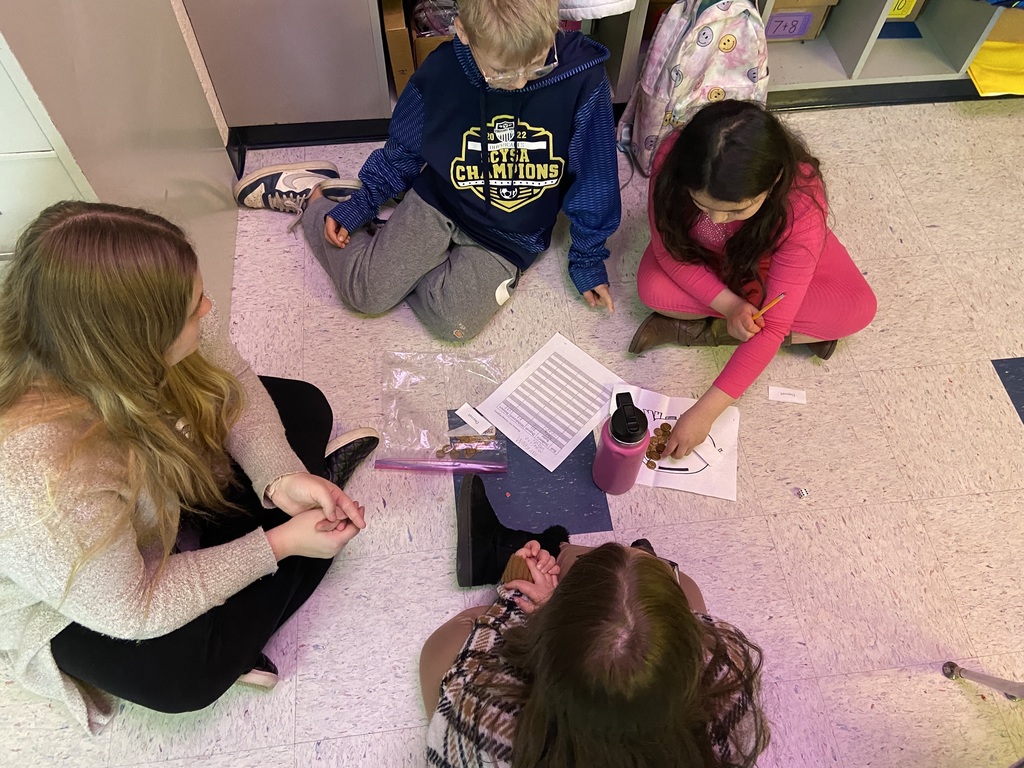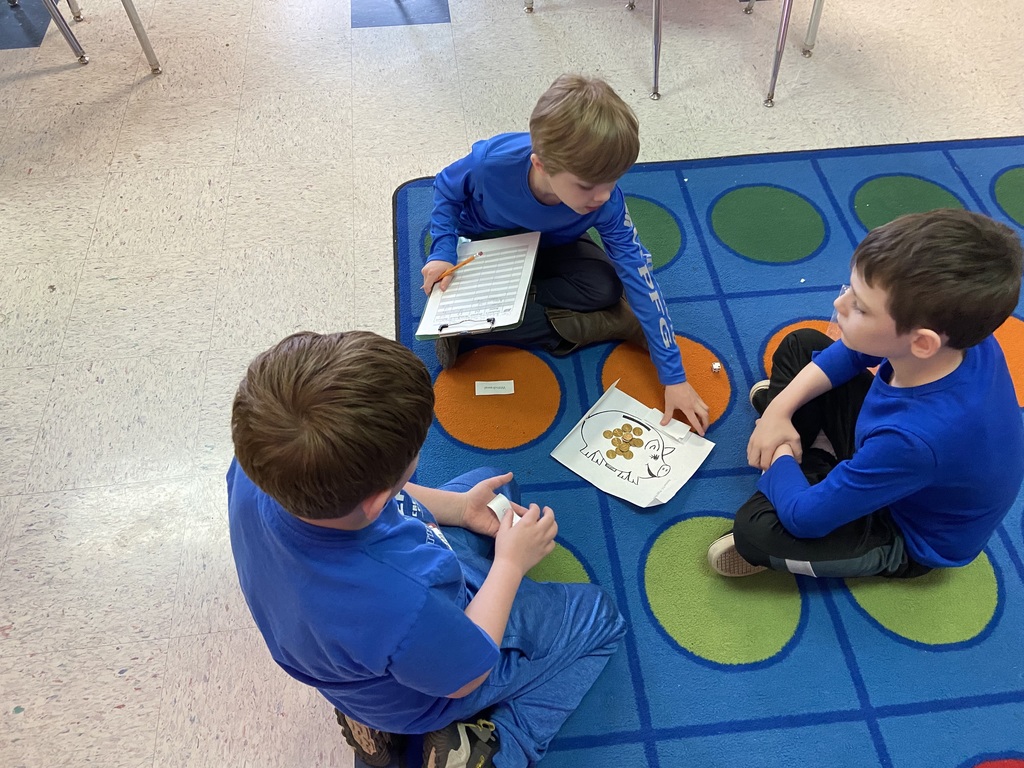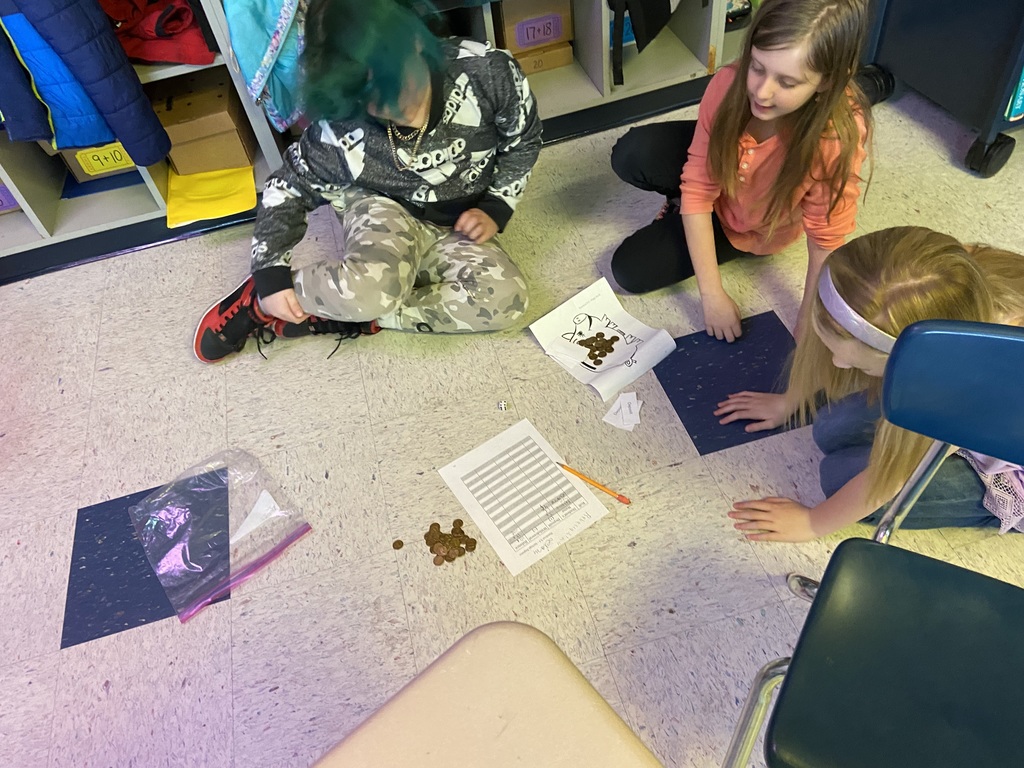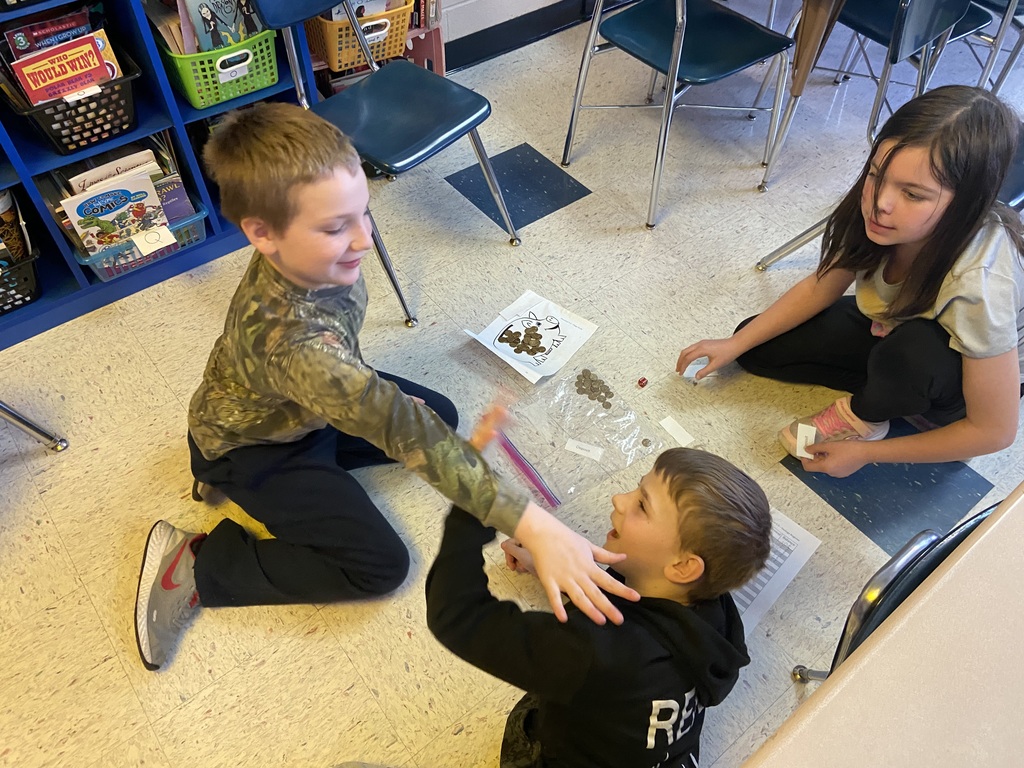 Congratulations to our newest HERO Club members! Riley Rey Adelynn Bayer Mason Ritchie Luke Stauffer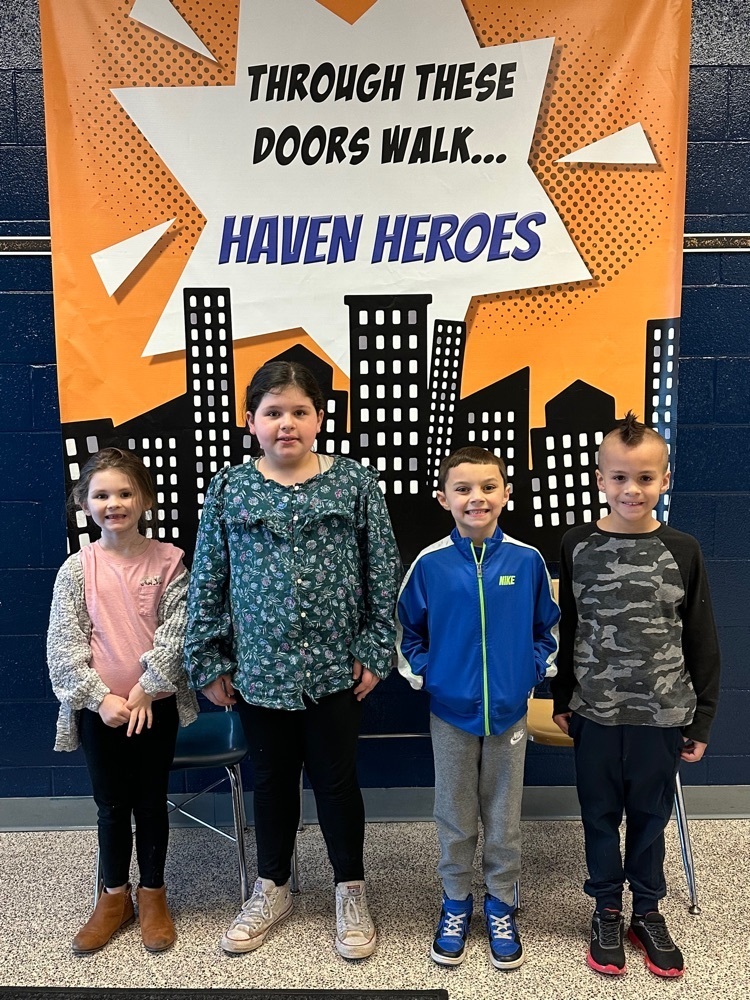 A little glimpse into today's Virtual Learning Day. This is Mrs. Delenick's 1st Grade class today on Google Meet. They started brainstorming for this week's writing with a leprechaun story and directed drawing!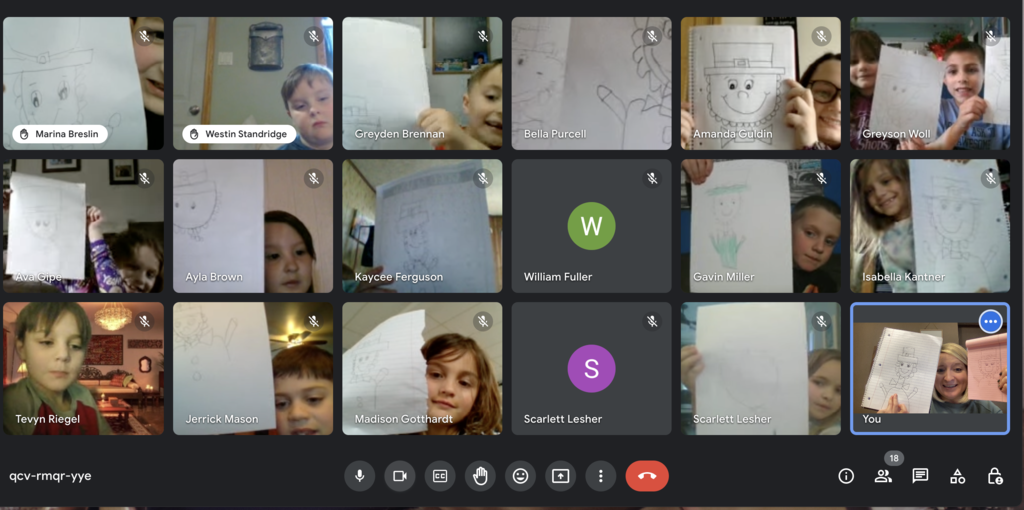 Last Thursday, March 9th was our Title 1 Family night. Families were invited out to hear Mrs. Ketner give some suggestions on mindfulness and to play some BINGO with the Title 1 staff. Books were given as prizes and all students received a goody bag with treats and more BOOKS! Thank you all who came and to Mrs. Ketner, Mrs. Brennan, Mrs. Bensinger, Mrs. Heffner and Mrs. Hughes.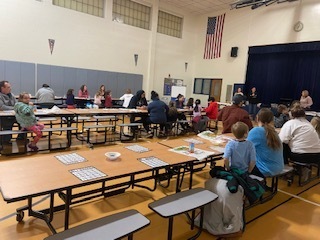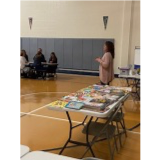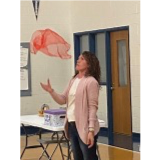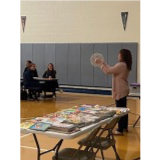 Congratulations to our newest HERO Club members! Karder Zukosky David Cordero Quaid McCormick Myles Schultz Liam Sweeney Anthony Gonzalez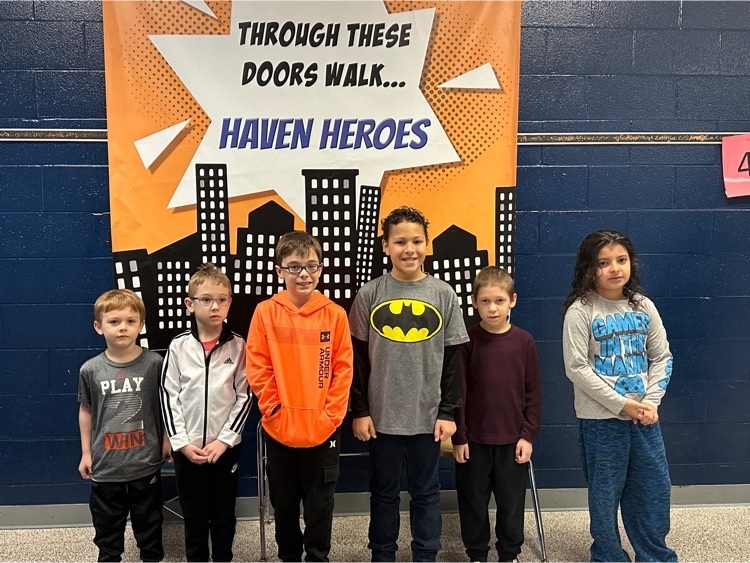 Tonight's movie is postponed due to the weather. If you pre-purchased a ticket and cannot attend the rescheduled date, we will refund the cost or credit for a future movie ticket. Thank you and have a great weekend.
On Thursday and Friday, representatives from the Red Cross visited the Elementary Center to teach students about personal and household preparedness, local hazards, and coping skills during potential emergency situations!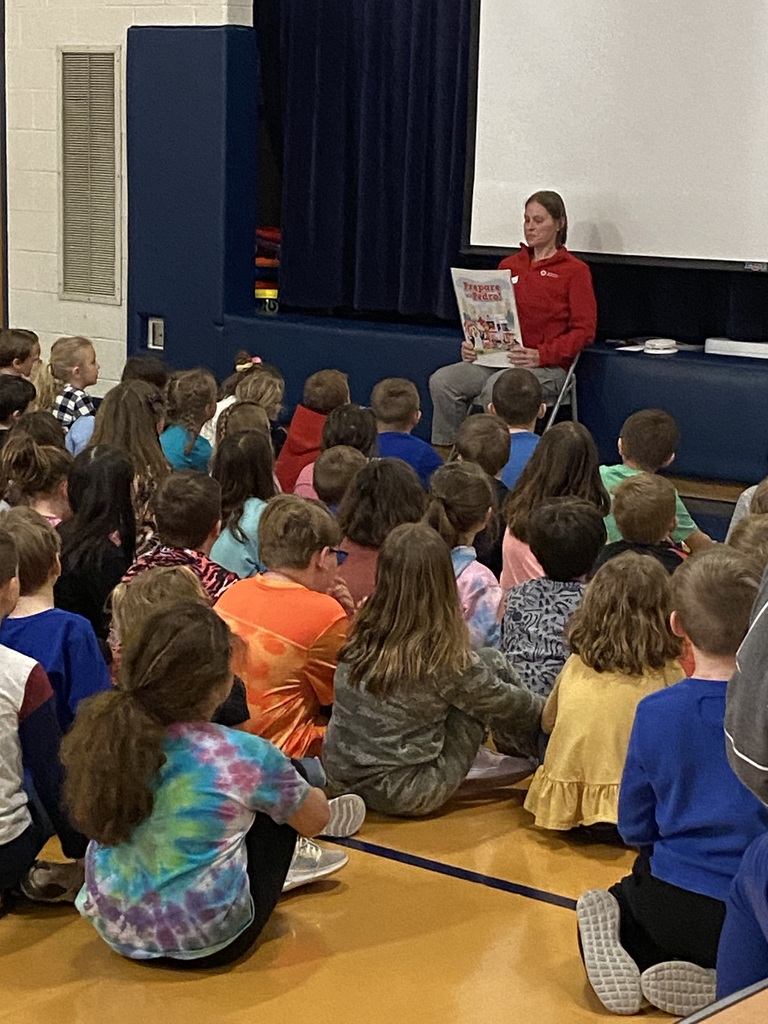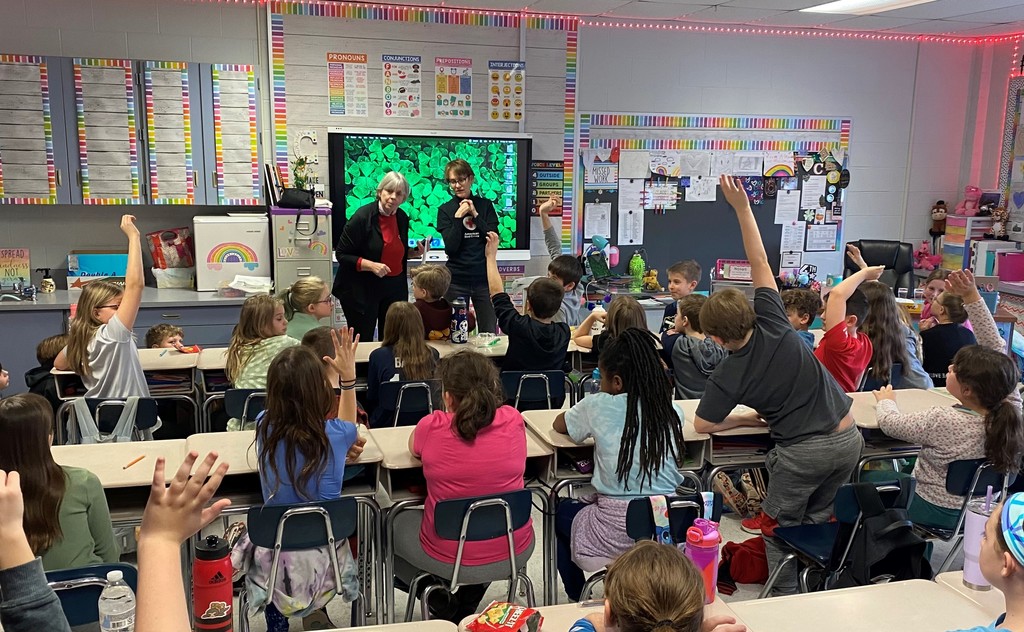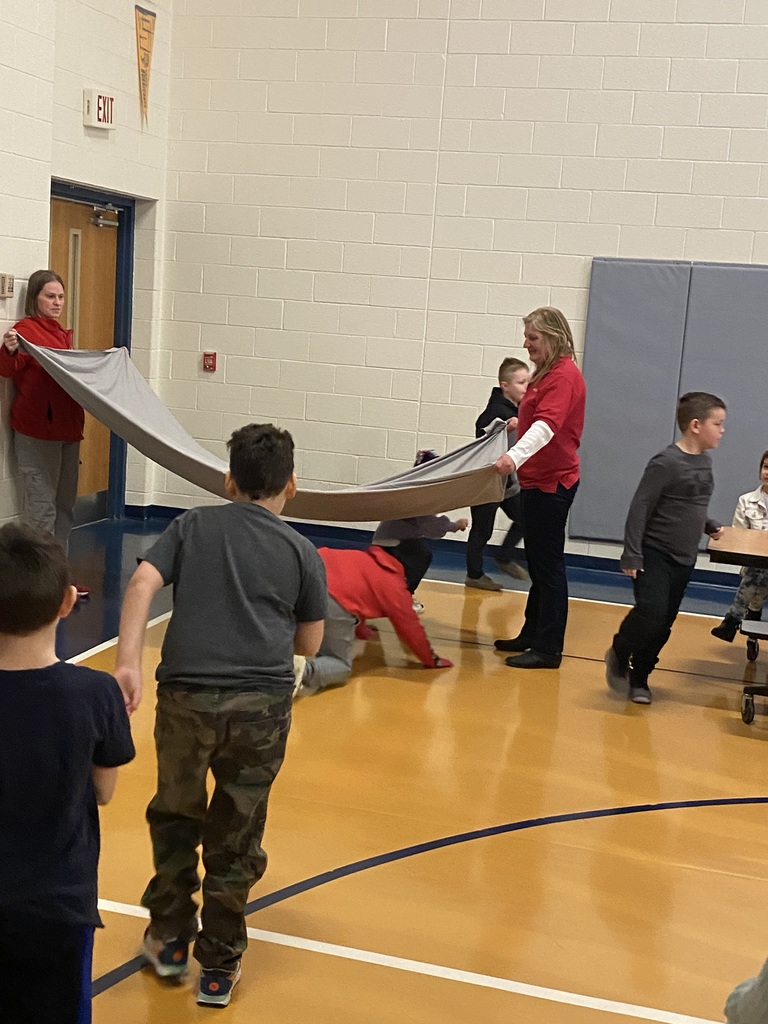 Congratulations to our newest HERO Club members! Andrew Wagner George Fenstermacher Lewis Reber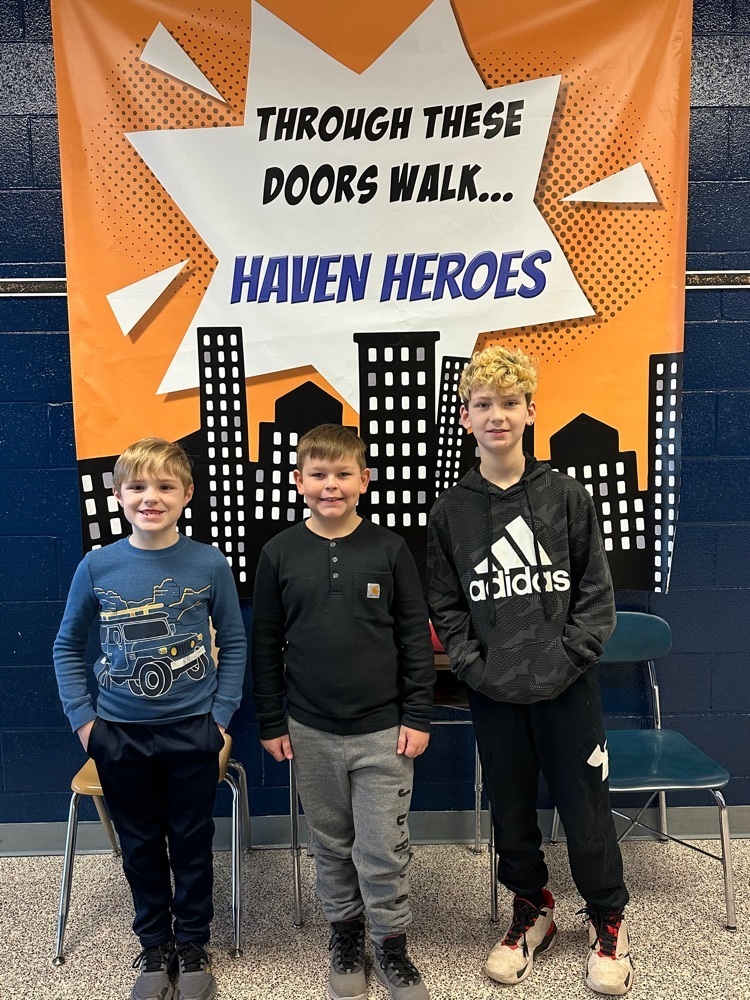 Congratulations to our newest HERO Club members! Vivian Mignot Keegan O'Reilly Reece Wentz Garrett Chubb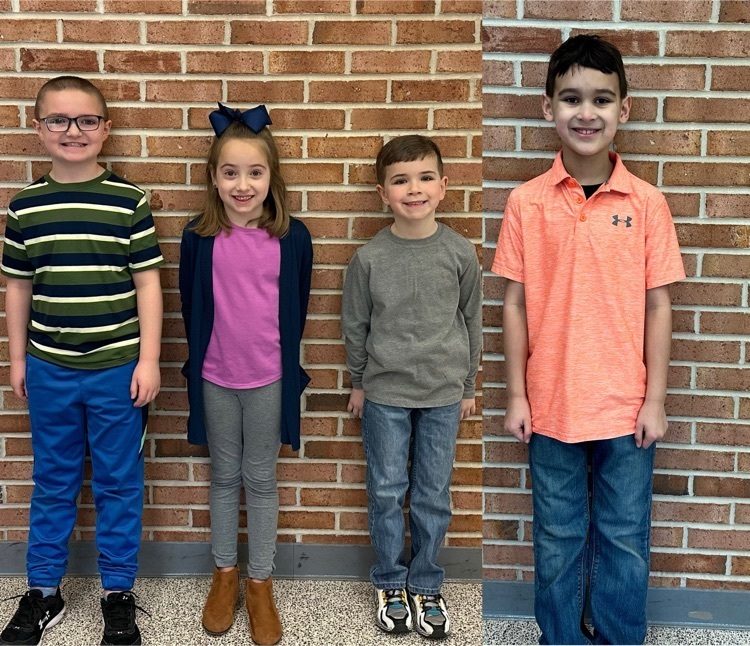 Picture Day is next week, Monday, February 27!
Congratulations to our newest HERO Club members! Adalyn Applegate Ellie Gross Aleister Pilz Shyanne Kohr Neia Cash Carson Shuman Gavin Miller Brody McCord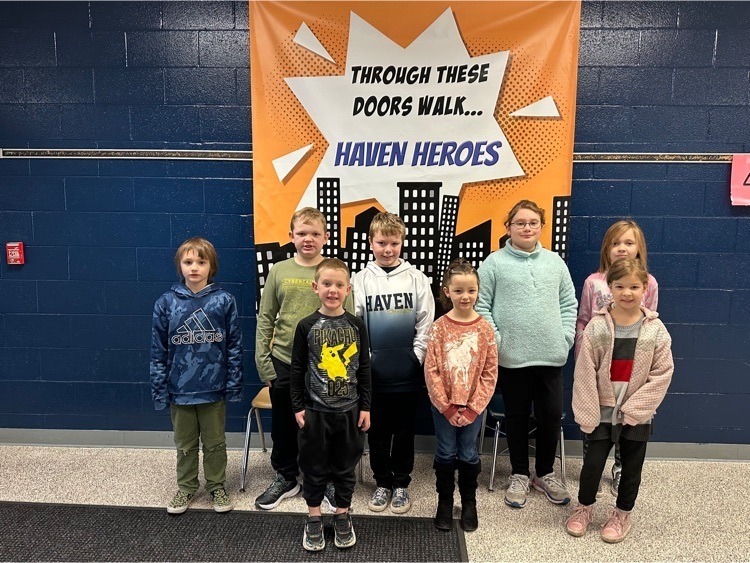 Congratulations to our newest HERO Club members! Korbin Tellup Jax Marquez Malachi Snukis Landon Pohrinezyn Mackenzie Sinclair Kayson Kupper Owen Reigal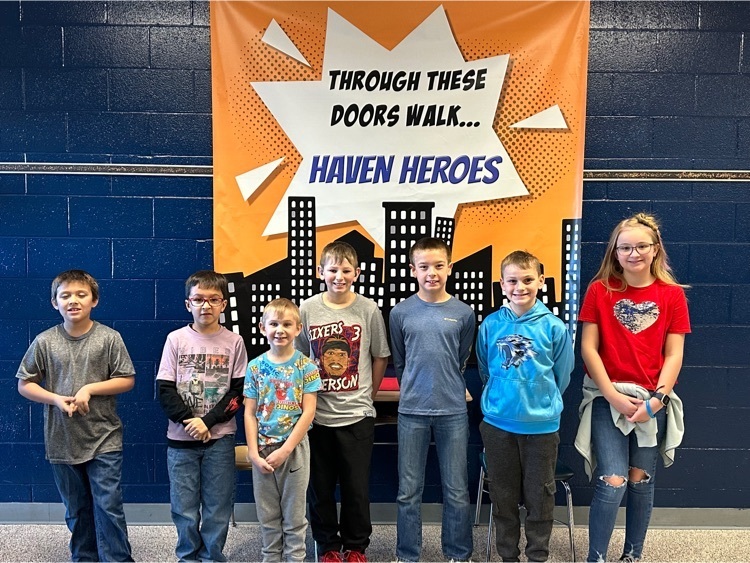 Happy School Counselors week to Mrs. Ketner! Everyone at the Elementary Center is incredibly lucky to have such a caring counselor that is always there to help anyone and everyone every single day! To show their appreciation, students decided to add a few surprise decorations to her office, and share cards saying why they think she is awesome!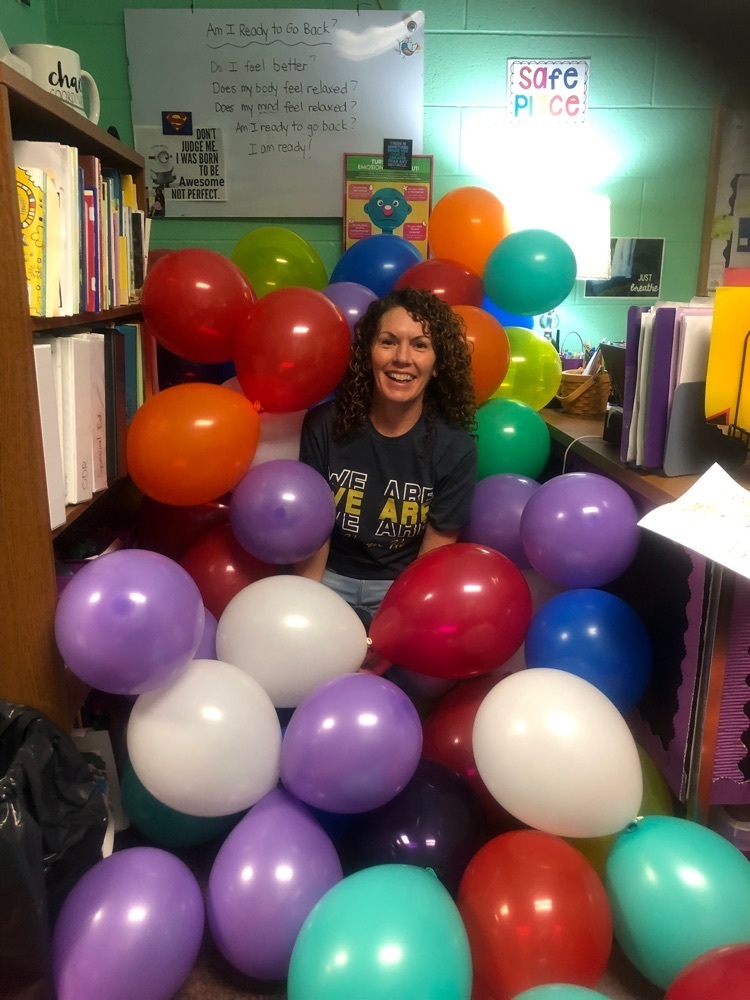 Congratulations to our newest HERO Club member! Briella Fryer Kaiden Rodriguez Macy Houck Libby Stauffer Alannah Stephen Taylor Johnson Orrin Wilde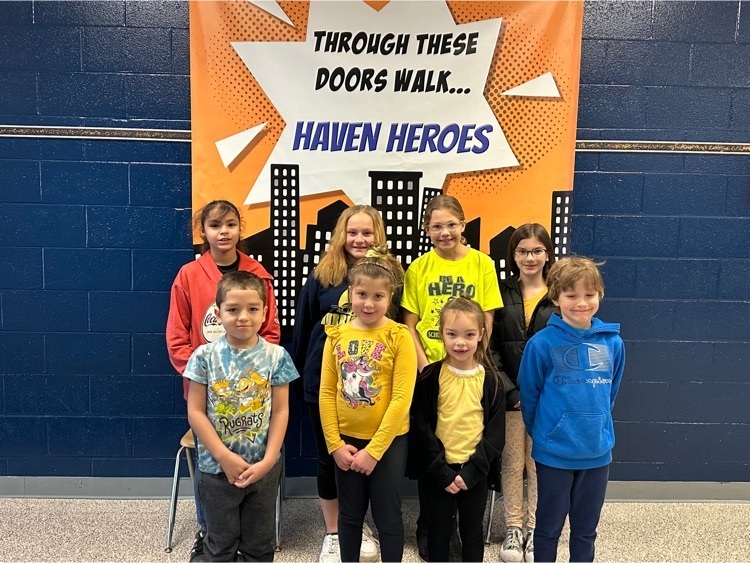 Yesterday evening it was 1st grade's turn to entertain with an awesome performance of "Fine Old Favorites" in Zwerling Auditorium!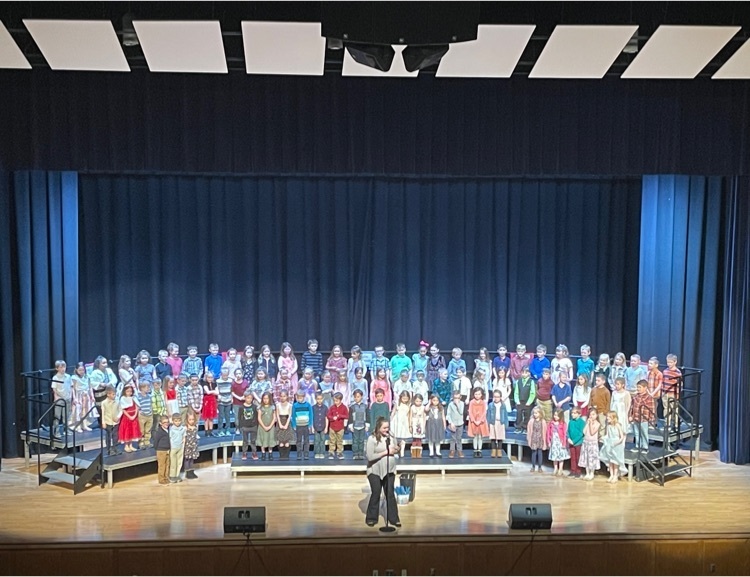 Kindergarten did an awesome job at their "Winter Fun" concert yesterday evening!
Congratulations to our newest HERO Club members! Lakelyn Koppenhaver Parker Miller Brady Beecroft Wyatt Moyer Ethan Frank Buglem Sarica Aleister Pilz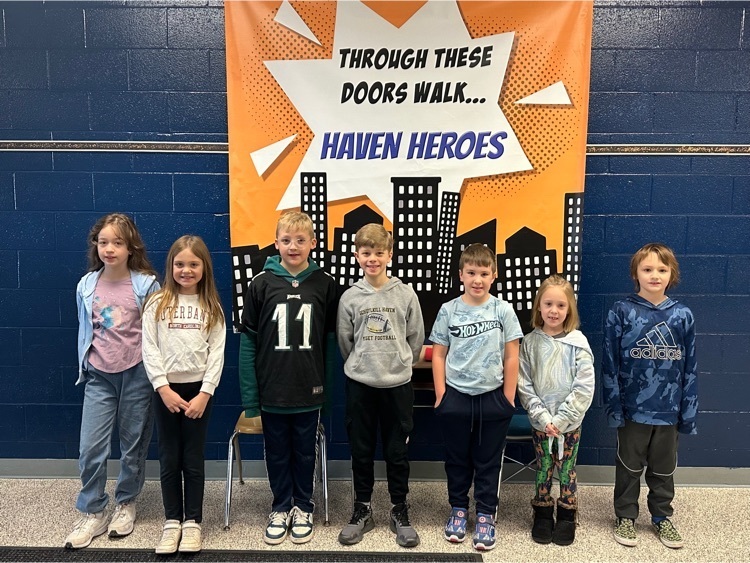 January 26, 2023 Media Release about lockdown at Schuylkill Haven Area School District Today at approximately 11:30am, SHASD received a message from the Schuylkill County Office of Emergency Management that the Schuylkill Haven Police Department had advised of a foot pursuit of an individual. The pursuit was in the area of the school district and we were advised to enter a precautionary lockdown. Parents were notified using our mass-communication tools (phone, text, email). That lockdown was carried out until dismissal, at which point each building was dismissed in the presence of law enforcement. SHASD administration worked closely with our district safety coordinator and Schuylkill Haven Police Department to coordinate all aspects of the lockdown and dismissal process. We received word at approximately 3:30pm that the suspect has been apprehended and all restrictions have been lifted. We would like to thank our students and staff for their professionalism during this challenging situation. We'd also like to express our gratitude to the Schuylkill County Office of Emergency Management, the Schuylkill Haven Police Department and all the local law enforcement agents that responded to keep our students and staff safe today! Sincerely, Shawn T. Fitzpatrick, Ed.D Superintendent of Schools
Congratulations to our newest HERO Club members! Josie Reed Madelyn Fink Lila Johnson Reagan Farrell Bella Connor Kingsley Fasnacht